Out of Stock As At Feb 2 2020 - please email This email address is being protected from spambots. You need JavaScript enabled to view it. if wishing to place an order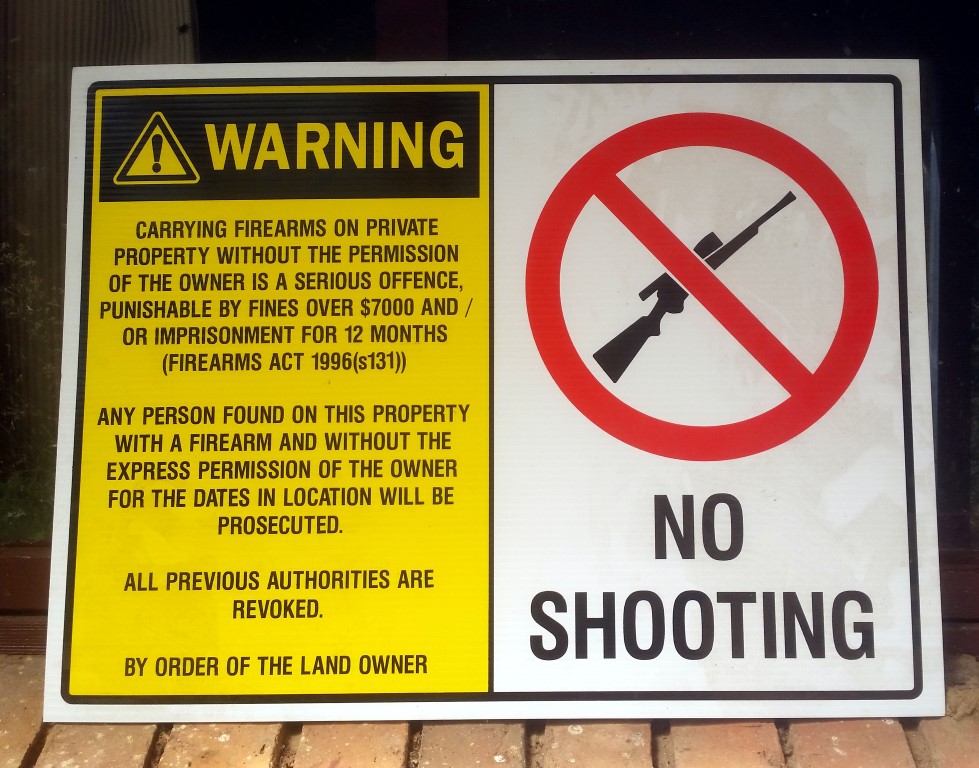 As the cold air and snow blasts on the top of our local mountains and hills, the deer become more active in the valleys. Have you noticed fresh tracks appearing or perhaps even sighted deer recently?
The deer species roaming our hillsides, valleys, farms and even in towns is annually increasing in population along with the environmental impact they have and financial impact on farming. Recreational hunting is a welcome activity that creates a win-win for both hunter and farmer/environment. Issues arise though when hunting activities are not in step with the rules of having a gun licence, such as not seeking permission from the landowner first. This golden rule was the impetus for the signs made by Kiewa Catchment Landcare (see image above) and provide a reminder to hunters to ask for permission first.

Order your No Shooting sign from KCLG by filling in the Order Form HERE.
Signs are printed onto corflute, so light and easy to attach to a fence or gate and weather resistant.