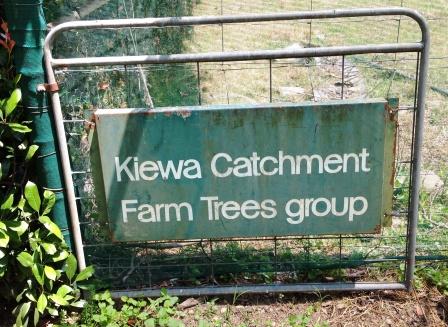 KCLG Nursery - In the beginning...
The Kiewa Catchment Farm Trees group started the Nursery in the 1980's. It was established by farmers and is situated at Running Creek.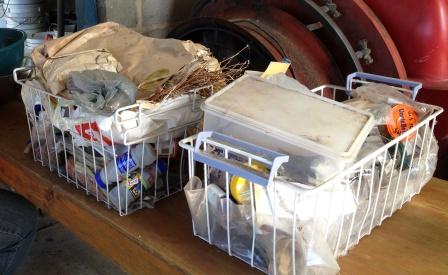 KCLG Nursery - Seeds, seeds & more seeds
Local seeds grow best in local conditions. It is important to know the seed's provenance.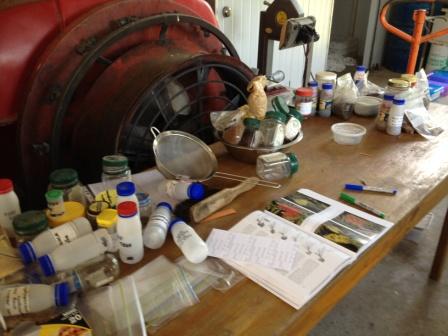 KCLG Nursery - Processing collected seed
The seeds arrive in a variety of containers.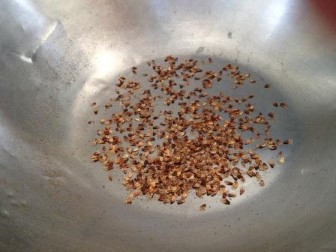 KCLG Nursery - Seeds are sifted & cleaned
Seeds are cleaned using a variety of techniques including sifting.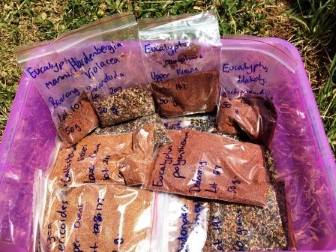 KCLG Nursery - Seeds are bagged & labelled
Label items include, where it was collected, when and by whom and species.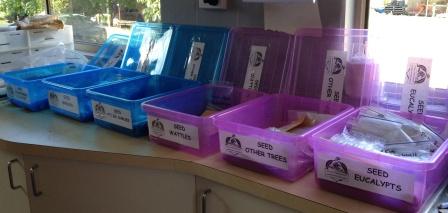 KCLG Nursery - Seeds are boxed by type
Types include: grasses, shrubs and trees. They are carefully labelled and stored in an unused freezer. This helps improved the longevity of the seed.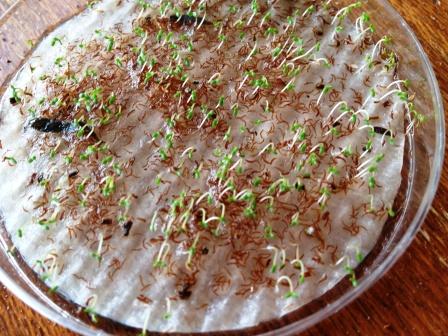 KCLG Nursery - Testing seed viablity
Seeds deteriorate over time, so it is important to test their viability.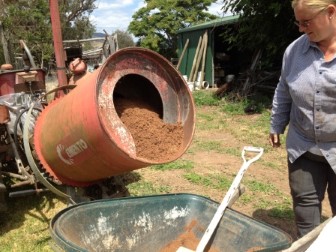 KCLG Nursery - Let's make some soil
This mix includes coconut fibre, sand & organic matter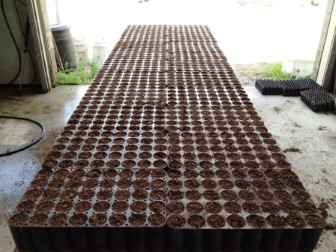 KCLG Nursery - Hiko Trays
The soil is placed into hiko trays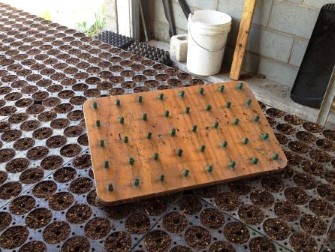 KCLG Nursery - Making seed holes
Seed holes are placed in each cell using a custom (Peter invention) hiko hole maker
KCLG Nursery - HIko holes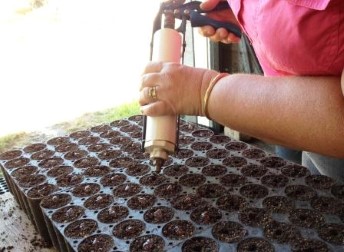 KCLG Nursery - Seed planting time
Seeds is mixed with a gel and placed in a caulking gun. A little dob is placed in each cell.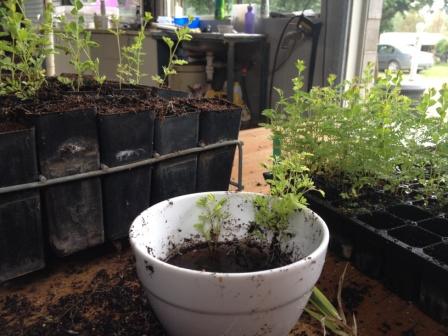 KCLG Nursery - Pricking out seedlings
Germinated seedling are pricked out and placed in individual cells or forestry tubes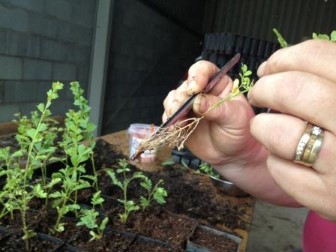 KCLG Nursery - Potting on seedlings
Pricking out seedlings is a very fiddly job.